About Karen Smart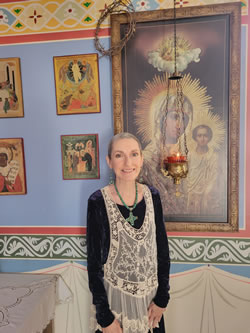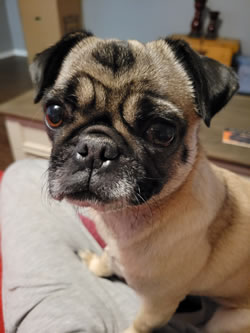 Karen Smart was born in El Paso, Texas in 1960. Searching for spiritual knowledge and a personal relationship with Jesus, she converted to the Roman Catholic faith in 2005 and graduated from the Denver Catholic Biblical School in 2007. A pilgrimage to the Holy Land in 2006 inspired her to study iconography under the direction of Dmitry Andrejev of the Prosopon School in New York. Her journey continued in 2018 with a move to Santa Fe, New Mexico. Drawn ever deeper into the spirituality of the icon, she embraced the ancient Orthodox faith. In 2020 a realignment of priorities necessitated a move to North Texas where she now resides.
Karen has worked in a variety of mediums throughout her life but after only one workshop in Denver all other art forms were abandoned, devoting herself solely to iconography. "It was a perfect match of spirituality and my particular skill set."
Preserving the integrity of the ancient method, Karen is committed to using only natural materials and pigments. Egg tempera and gold leaf enable a richness, depth, vibrancy of color, texture and multi-layer transparency achievable by no other means.
Believing the Holy Spirit to be the true Author /Artist of the icon, Karen refers to herself as "an inspired tool" merely holding the brush while prayerfully connecting to the subject.
Karen currently lives in Denison, Texas (about an hour north of Dallas) where she writes icons for churches and individuals. She also offers private instruction, workshops and lectures. She lives with her pug Shelly.